I think i'm standing in the woods
Of course we don't want to leave you standing in the woods and have therefore collected a lot of tips for you. You can find them in your rooms or right here, but preferably in person. Talk to us and tell us what you like and we will be happy to give you individual tips for great routes, beautiful places, delicious and typical restaurants, for the best Black Forest cherry cake or stylish cafés.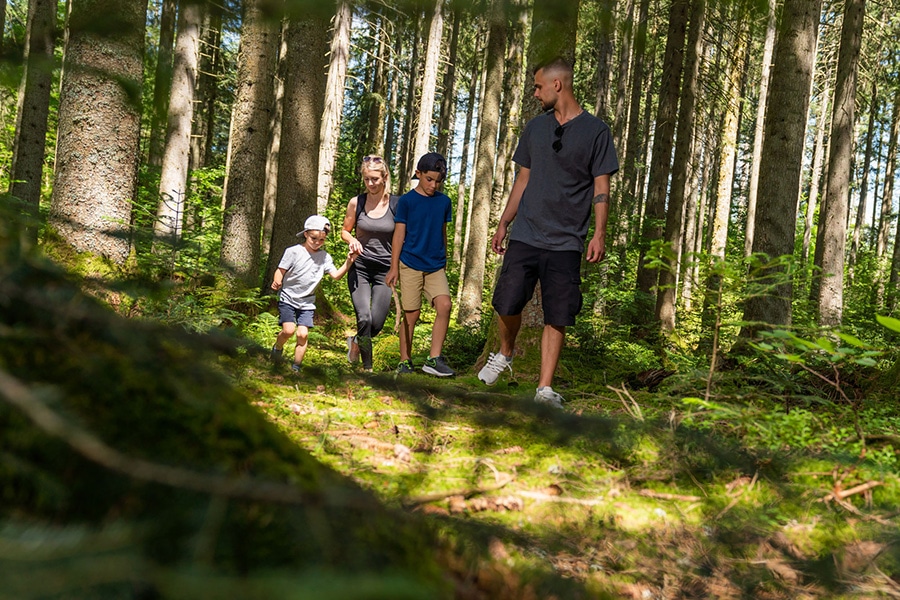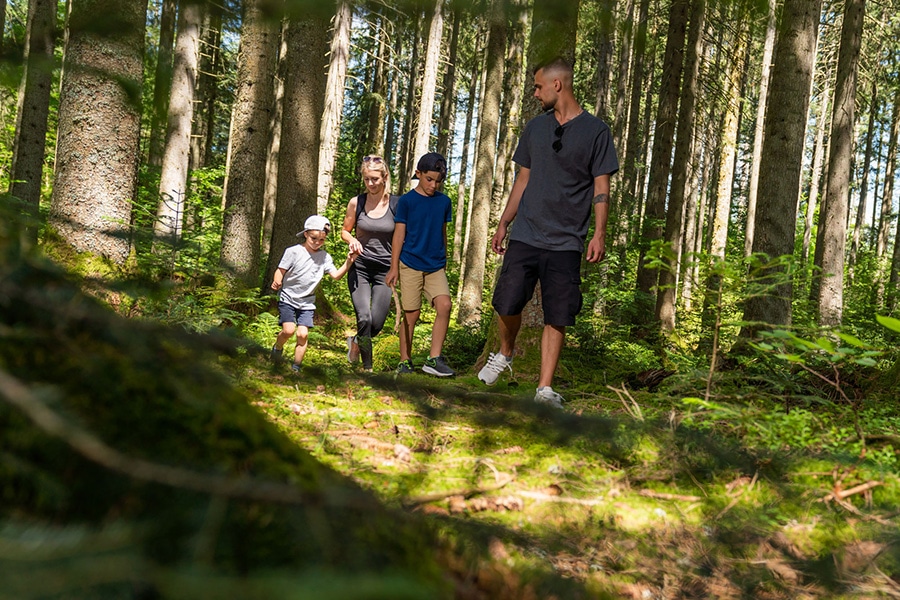 Favourite Path along the Creek
The most beautiful brooks to splash around: If you want to get close to the water then why not walk the way from Altglashütten to Falkau along the Haslach. The little creek was also home to a beaver, whose works of art you can still discover along the way. When you arrive in Falkau, a beautiful children's playground with miniature golf and a water treading place is waiting for you and your children. It is best to walk a little further through Falkau, then you can explore the small Falkau waterfall.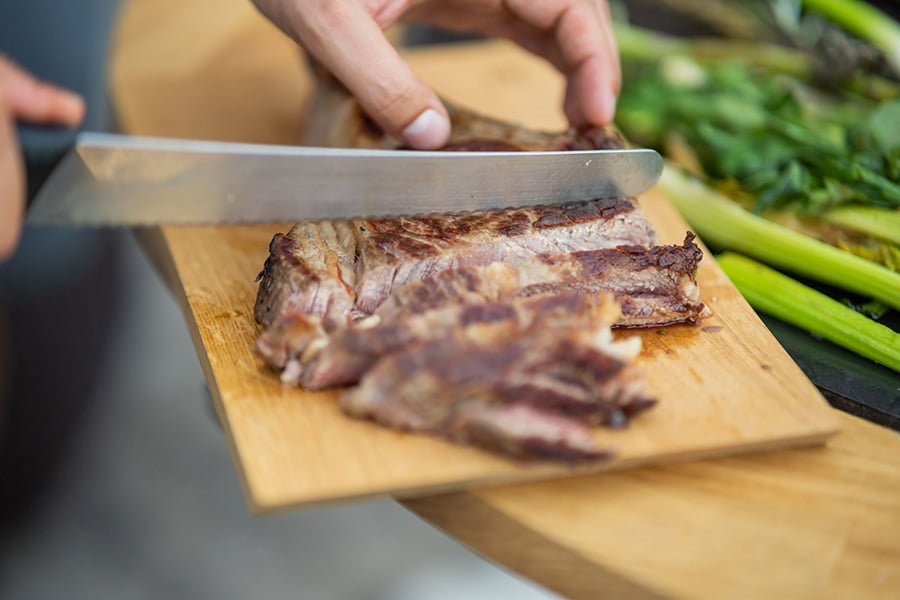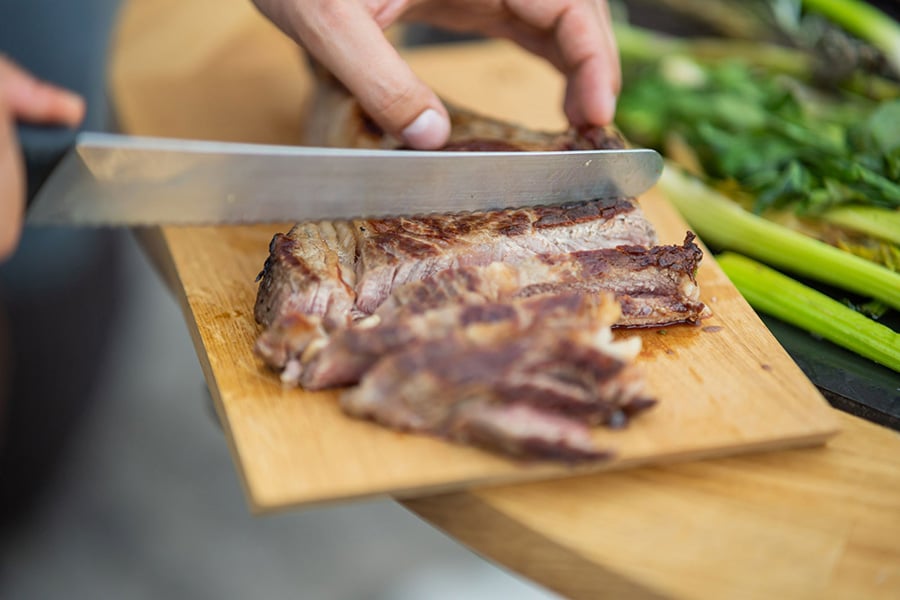 Favourite Restaurants
You hear "juicy spare ribs" and your mouth is watering? Then off to the Dorfkrug in Altglashütten, to the "best ribs in town". Real Baden specialties – with a Mediterranean twist you can get in Florian's Restaurant in the Hotel Waldeck in Altglashütten. Another recommendation is the Hotel Peterle in Falkau, that offers regional and seasonal food. On the plate comes whatever is available in the Black Forest around this time of year. At Peterle every supplier is personally known.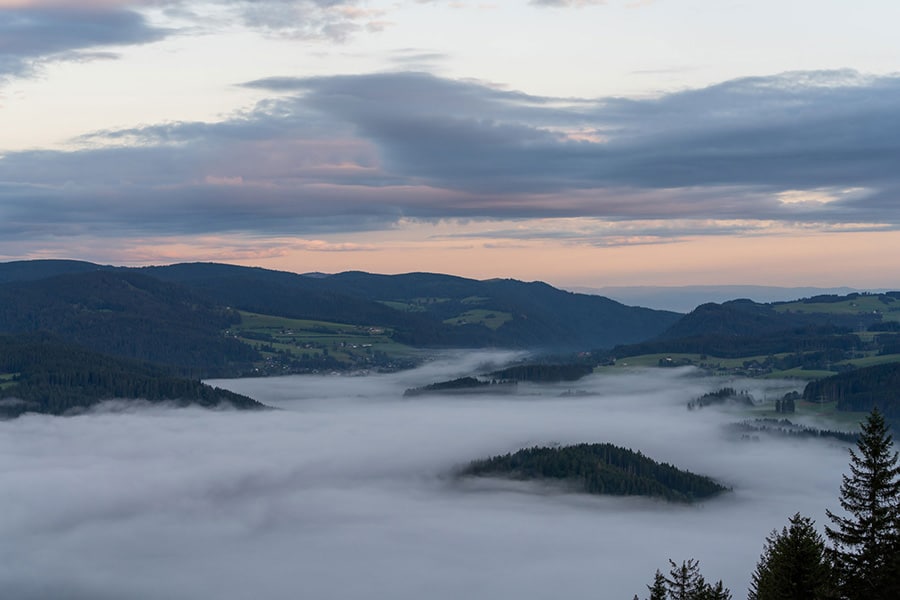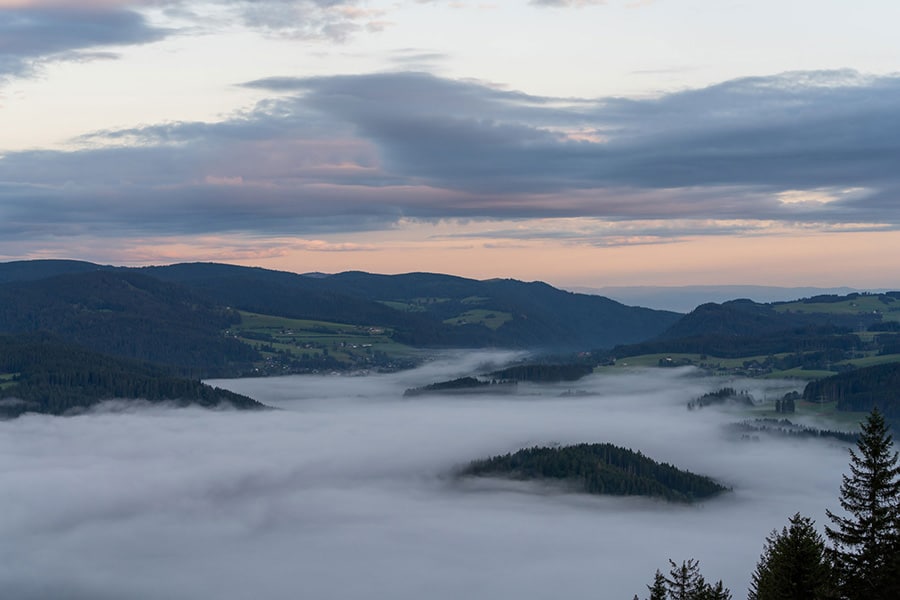 Favourite Forest Tip
Forest bathing: Shinrin Yoku – ever heard of it? Shinrin Yoku comes from Japan and translates as "taking a bath in the atmosphere of the forest", or simply "forest bathing". The idea is to get in touch with the forest in an intensive way. You can find absolute peace in the forest and your stress hormones are lowered. Open up all your senses and let yourself be involved with the forest in order to absorb the atmosphere. A particularly beautiful place for this is the Brugger Forest with the ice pond, here in Titisee. There you will also find a water treading place to take a refreshing "Kneip bath". Also guided Shinrin Yoku tours are available, which we can highly recommend.