An Attitude to life
When the first flakes fall and all the children let the snow trickle onto their tongues, then a very special time begins in the Black Forest. Inside, everything is trimmed for winter, heated up and tea is made. Because when you come down from the mountains, from skiing, snowshoeing or building a snowman, you need it to be cosy and warm. We take care of the inside, so you can take the first ski bus in the morning and spend the whole day in the snow.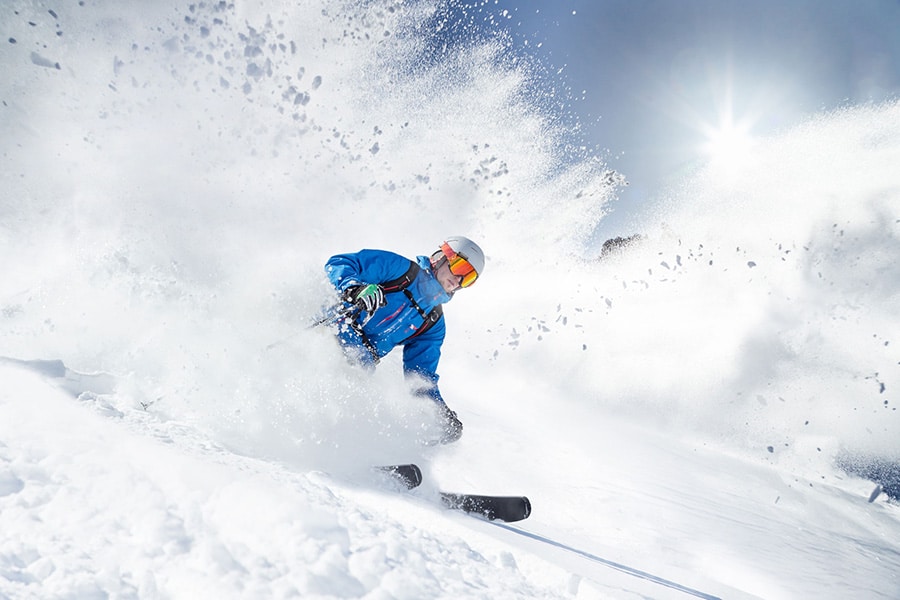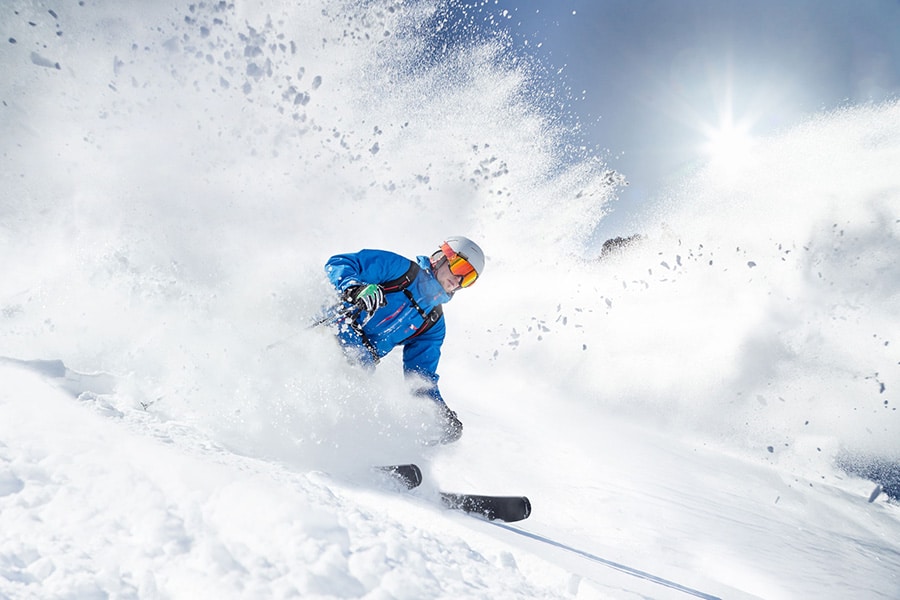 Skiing
Of course the Feldberg has the greatest snow guarantee and the most choice of slopes, huts, après-ski and other offers. But there are also many smaller slopes, which are easy to reach and provide a lot of family fun. In Waldau, Lenzkirch, Thurner or Hinterzarten you will find ski lifts, which you can use for free with the Hochschwarzwald Card.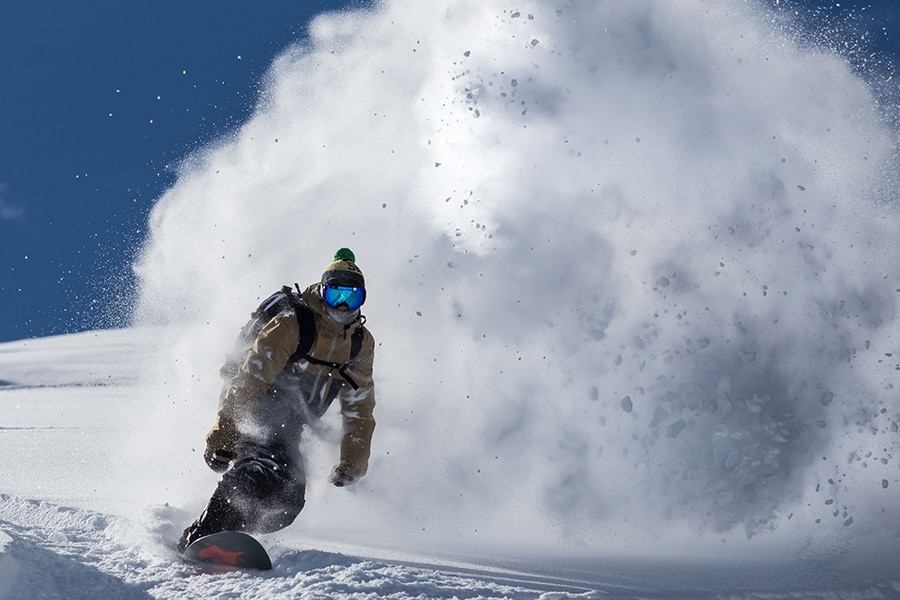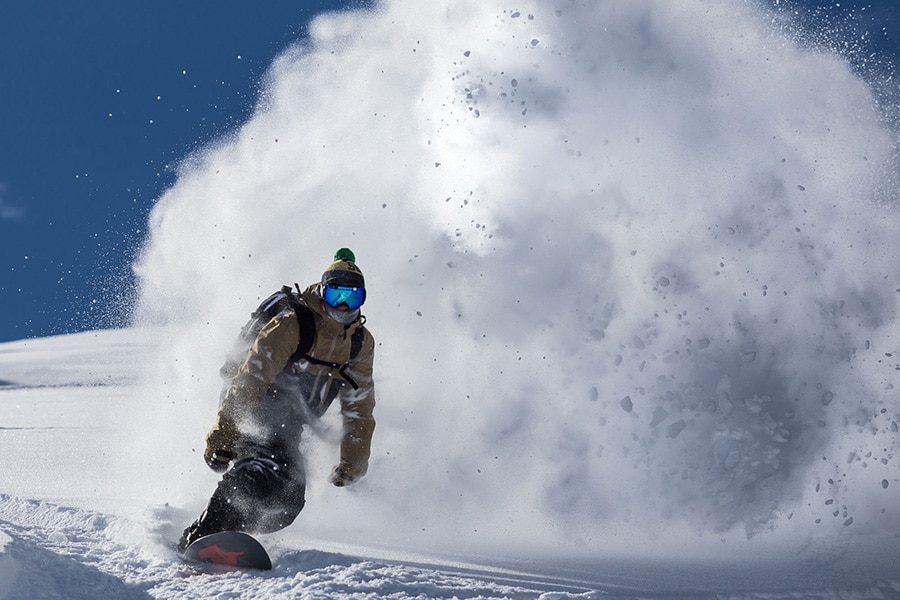 Snowboarding
The snowpark at the Feldberg has everything that makes the boarder's heart beat faster: 5 m Down Tube, 5 m Down/Flat Tube, 10 m Flat Rail to Down Tube, 6 m Funbox with Flat Rail, 3 m Wallride, 6 m Flat Rail, 10 m Down/Flat/Down Rail, 9 m Kicker. But snowboarders are also welcome in our smaller ski areas. In Hinterzarten there are even floodlights at 3 lifts. So get on the boards and off into the snow!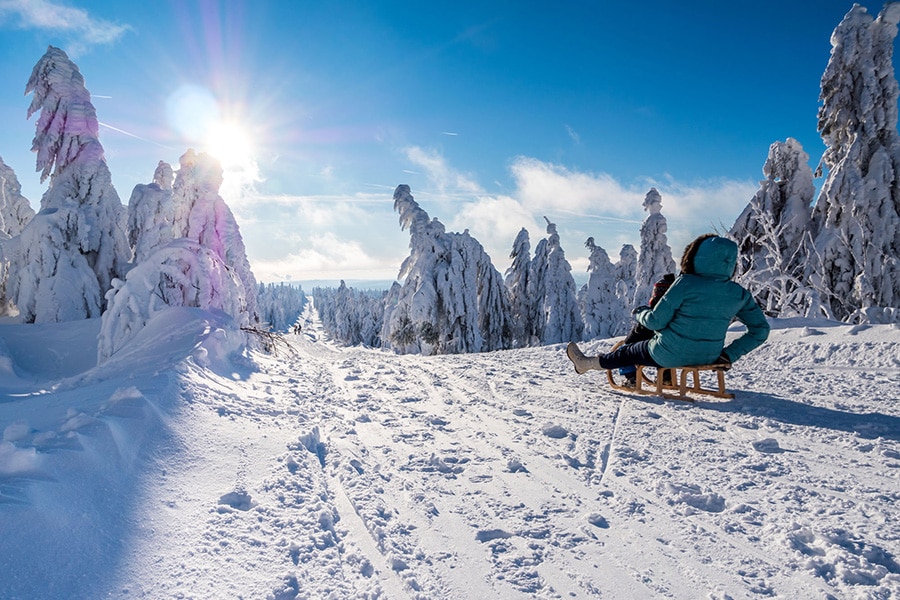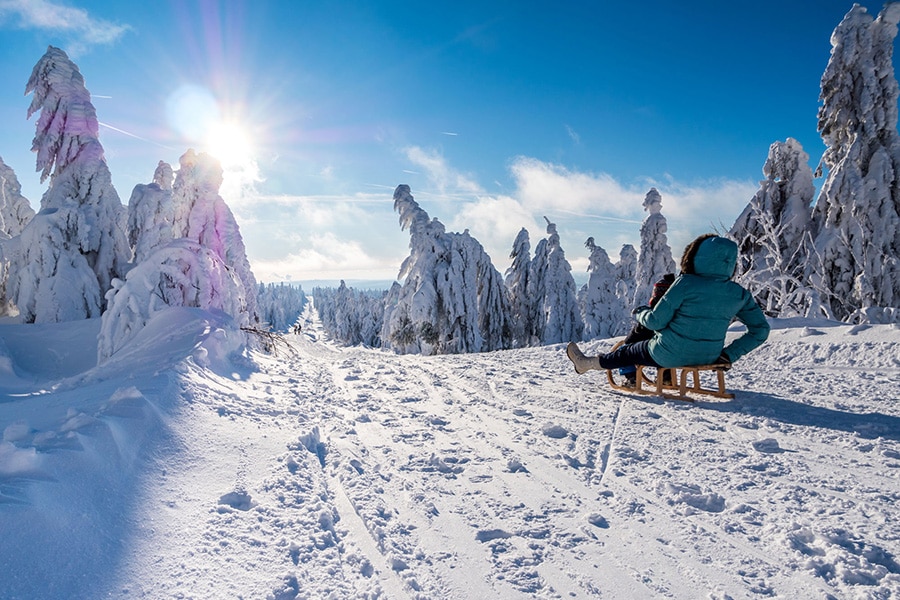 Sledding
The longest toboggan run in the Upper Black Forest leads from the Todtnauer Hütte down to the parking lot "Rothenbacher Rank". You can sledge down the mountain for 3.5 km. The best thing to do is to strengthen yourself in the Todtnauer Hütte with tasty cheese spaetzle and then speed off.
In Titisee and the surrounding area there are also numerous sled slopes, which are easy to ride even with little snow.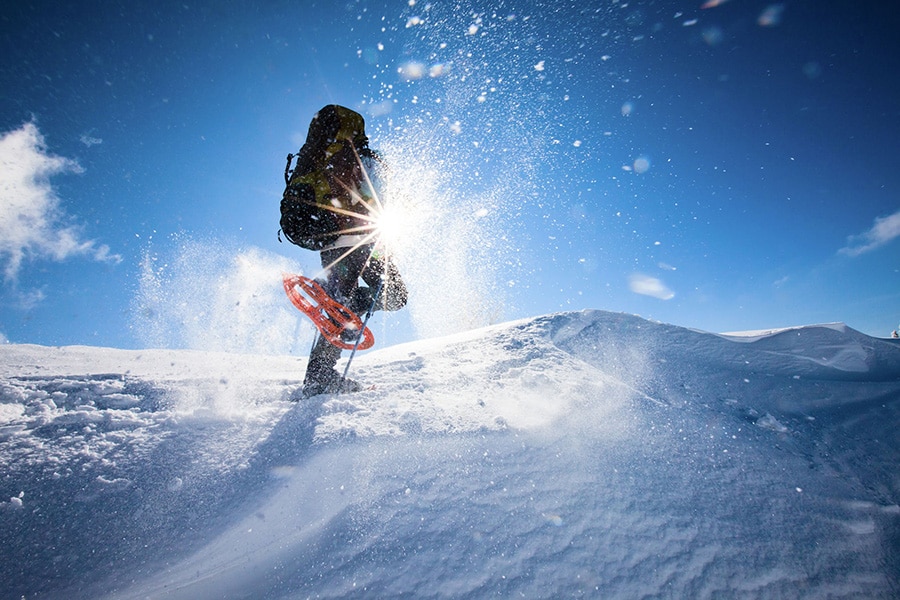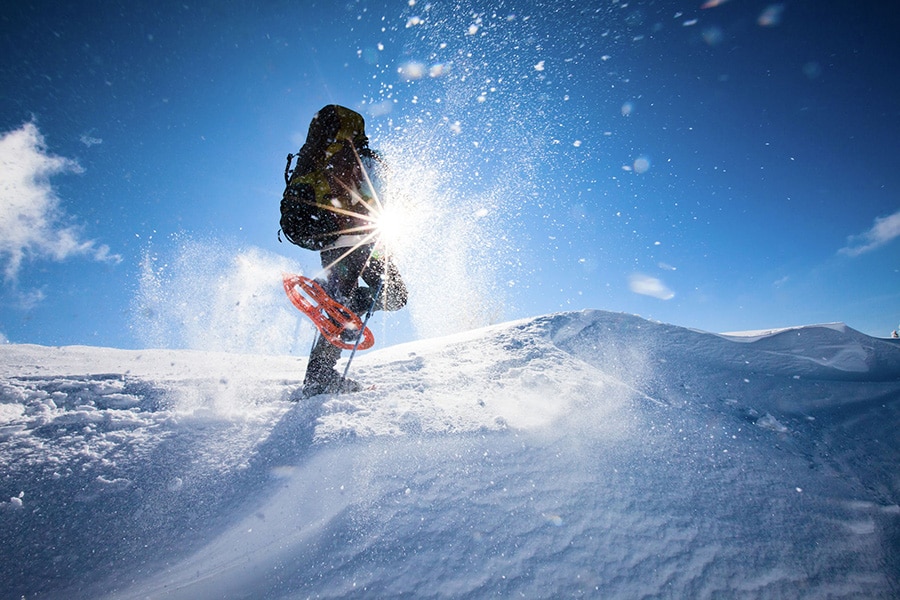 snowshoe hiking
In the nearer surroundings of Titisee there are now ten designated snowshoe trails with beautiful views over the snow-covered mountains of the Black Forest.
And of course there are also guided tours. Snowshoes can be easily rented at many stations.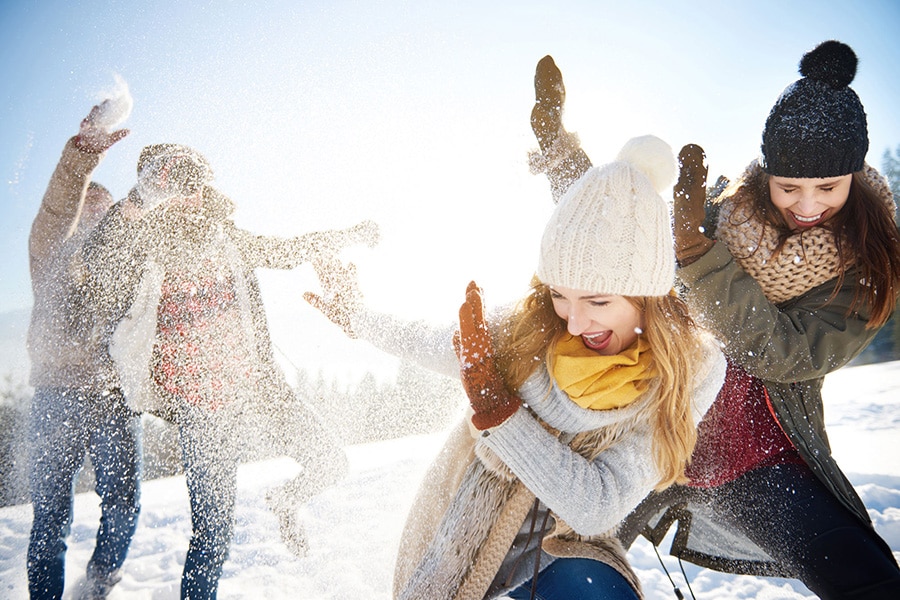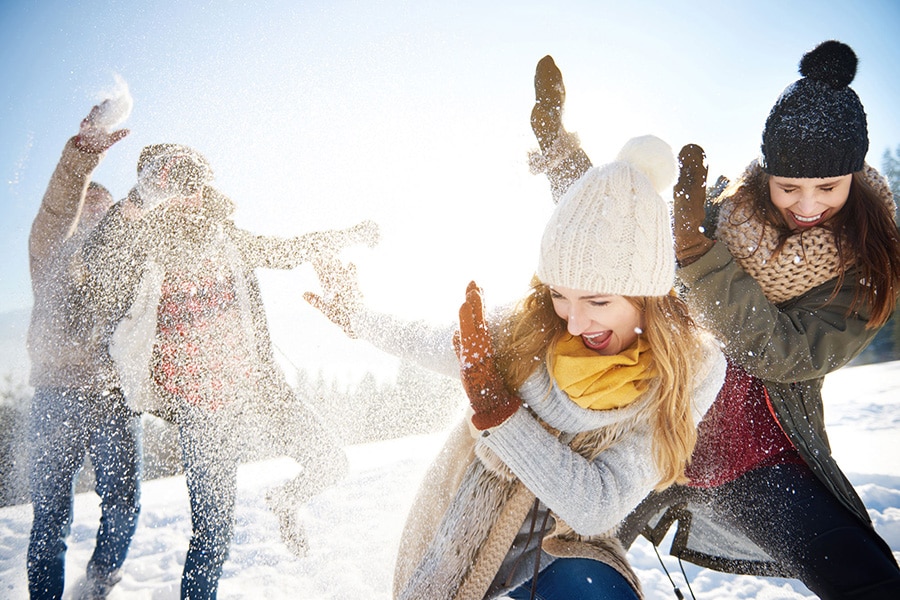 Action
Where else can you find really beautiful snow in winter these days? Well, with us in the Black Forest this is not so rare! Already from an early age we Black Forest kids learn to love the snow and a joyful tingle in our stomachs when the first flakes fall.
No time for a pause: off to the snowball fight! Put on your winter boots, take out the sled and head down the mountain! Believe us, you are never too old for that.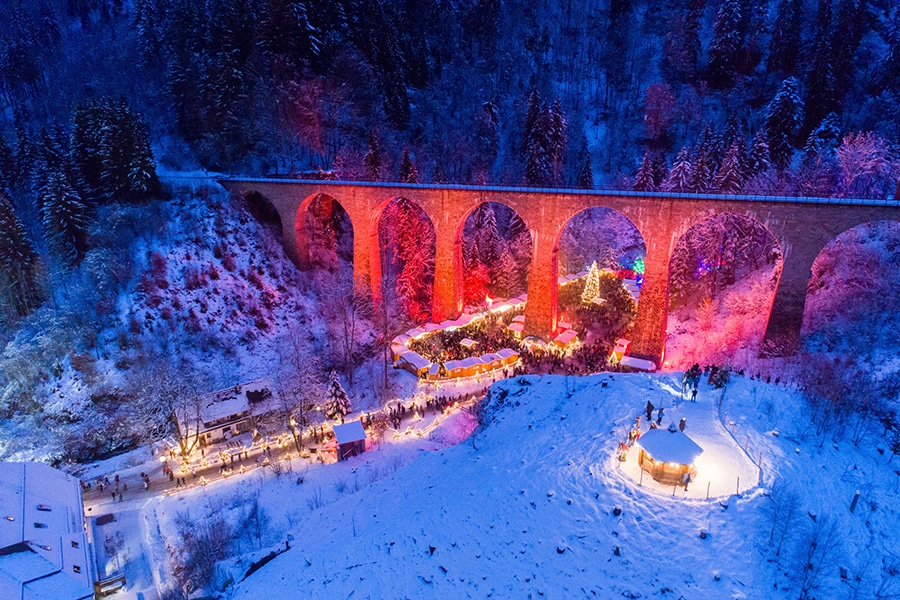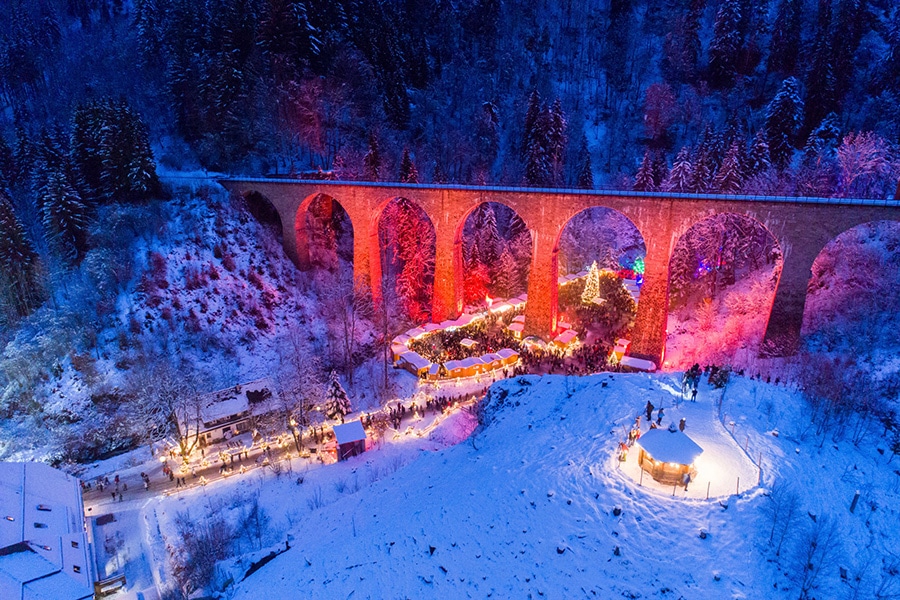 Christmas Market
It couldn't be more idyllic: the Christmas market under the Ravenna viaduct is breathtaking and has quite rightly been voted the most beautiful Christmas market in the region. In such a cozy setting, Christmas can certainly begin. Merry Christmas everyone!